Dedicated Attorneys Serving Maine
Maine Child Custody Attorney
Fighting for the Best Interests of Your Child:

(207) 209-2902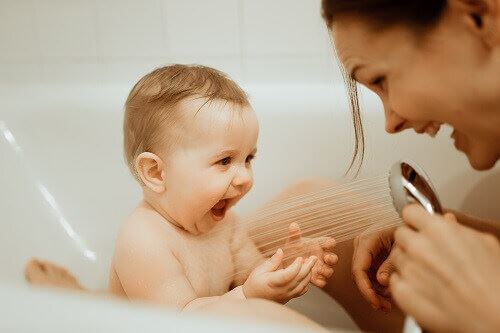 As a parent, your child's protection, care, and future success are extremely important to you. These same concerns are important to each Maine attorney with Moncure & Barnicle, as well. When it comes to family law cases and divorce, your child's best interests are our main priority.
One of the ways in which we can help you fight for your child's interests is by representing you in a child custody case. With an attorney from our firm on your side, you can present a strong argument to prove that your child's needs can best be met in your custody.
---
Team up with Moncure & Barnicle by calling (207) 209-2902 for a free consultation. Speak with a lawyer for custody near you in Maine. Click here to read our reviews.
---
How Is Child Custody Determined in Maine?
Family law courts make decisions based on the best interest of the child. This means that you must prove that your child needs to be in your custody in order for his or her best interests to be met. Our Maine child custody attorneys at Moncure & Barnicle understand the court procedures regarding child custody and can build a strong case on your behalf.
The court will consider the following factors and more when making decisions about child custody:
Each parent's income
Their relationship with the child
Their capacity to care for the child
The amount of time they plan to spend with the child
Our firm has the experience to get the results that you need in or out of court. We understand the sensitivity and importance of being successful in child custody cases. Children are the most important parts of parents' lives and we are here to make sure that your parental rights are protected.
What Is The Difference Between Legal Custody And Physical Custody In Maine?
Moncure & Barnicle is a reputable law firm in Maine specializing in family law matters, including child custody cases. Our experienced lawyers have in-depth knowledge of laws involving complex family matters and can provide valuable insights if you are involved in a custody battle.
In Maine, legal custody and physical custody are two distinct concepts that play a crucial role in determining the rights and responsibilities of parents. Understanding the differences between these two types of custody is essential when navigating child custody disputes.
Legal custody refers to the right and responsibility to make important decisions regarding the child's upbringing and well-being. It encompasses decisions related to education, healthcare, religious upbringing, and other significant matters. When a parent has legal custody, they have the authority to participate in making these decisions. Legal custody can be granted solely to one parent (sole legal custody) or shared between both parents (joint legal custody). The court's primary concern when determining legal custody is the best interests of the child.
Physical Custody: Physical custody, also known as residential custody, refers to where the child primarily resides and how time will be shared with the child. It involves providing the child with a stable and nurturing living environment. Physical custody can be awarded solely to one parent (sole physical custody), or it can be shared between both parents (joint physical custody). In joint physical custody arrangements, the child spends significant time with both parents, allowing for shared parenting responsibilities.
Navigating a child custody dispute can be emotionally challenging, and having the right legal representation is crucial. Our lawyers for custody cases near you in Topsham are well-versed in Maine family law and can provide you with the personalized attention and strategic advocacy you need.
Get in touch with Moncure & Barnicle to schedule a free phone consultation with a lawyer for custody near you. We're ready to discuss your circumstances and provide sound counsel backed by years of experience.
Contact a Maine Child Custody Lawyer Today
Speak with lawyers for custody cases near you in Topsham from Moncure & Barnicle today to discuss your child custody case at no cost to you. We offer a free initial consultation to each client so that every person can make an educated decision regarding his or her case. Our firm provides personal attention to each client and handles every case individually. We treat you as a person, not just another number in a line of legal cases.
---
Contact our firm at (207) 209-2902 as soon as possible to speak with a lawyer for custody near you at Moncure & Barnicle. We can help you fight for custody of your child.
---
Clients Share Their Experiences
"His knowledge of family law and courtroom procedure is exemplary."
- Susan S.