Dedicated Attorneys Serving Maine
Maine Family Law Attorney
Our Family Lawyers in Maine Are Here to Protect Your Best Interests.
Are you facing a legal matter that involves your family? Family law issues are some of the most sensitive legal issues and require the counsel and representation of a respectful and dedicated lawyer. Moncure & Barnicle has seasoned trial attorneys to handle your family law case. No matter how complex or delicate your case may be, our Maine family lawyers can handle it skillfully and work to achieve the best possible outcome.
The court makes custody and support decisions based on the best interests of the child, which means that you need an attorney who can build and present a strong case on your behalf. Our Maine family law attorney can provide a solid argument to prove to the court that your child's interests are best served when you have custody and/or support.
Why Hire a Family Law Attorney From Moncure & Barnicle for Your Case?
You need experience on your side when going through family law issues. Our family law firm in Maine has that along with compassion and understanding of the emotional impact that these cases can have.
Why You Should Choose Us:
We are Maine's premier family law firm
We have been recognized for providing personal, close attention to each client
We treat you as family
We keep your interests and your children's interests as our main concern
We offer a free consultation by phone for you to get started
When you retain us, a knowledgeable and skilled family lawyer will be assigned to your case and can work with you hand in hand from start to finish. Anyone requiring an experienced and respectful lawyer can find exactly the counsel they are looking for by consulting a Maine family law attorney from Moncure & Barnicle.
Types of Cases Our Maine Family Lawyers Handle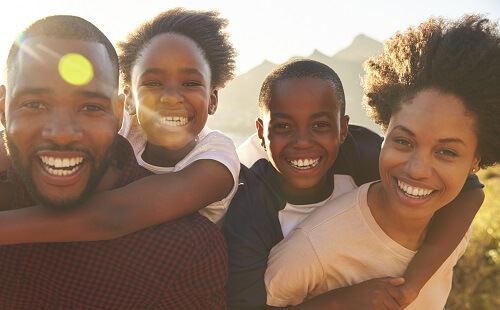 Divorce is the most common family law matter in Maine and across the country. Our lawyers are very familiar with the family law courts in Maine, and we can help you get the results that you need for any family law matter, whether you are looking to dissolve your marriage or you are a single parent needing to protect your parental rights and responsibilities. Our Maine family lawyer can help you fight for fair property division and can litigate aggressively on your behalf in court.
Child support and child custody are two common family law issues that our attorneys handle. Whether you are getting a divorce and need to protect your child's interests or you are a single parent fighting for your rights, our family law attorney in Maine can help.
When Should I Hire a Family Law Attorney?
It's crucial to hire a family lawyer as soon as you can when going through a divorce, especially if there are extenuating circumstances such as abuse or if children are involved. Obtaining a lawyer can ensure your rights, safety, and assets are protected throughout the process. In order to come to a settlement that works for you, it is important to hire a lawyer who is experienced with divorce cases and who knows how to navigate the court's procedures.
Our Maine Family Lawyers Serve the Topsham & Brunswick Areas. Contact Us Today.
If you are in need of an outstanding and proven attorney, our Maine family lawyers have the experience and success record that can benefit you. With more than a century of combined experience, our attorneys have extensive knowledge of family law and can provide the guidance and aggressive representation that you need in order to get results.